---

LAKE CHAMPLAIN MARITIME MUSEUM
---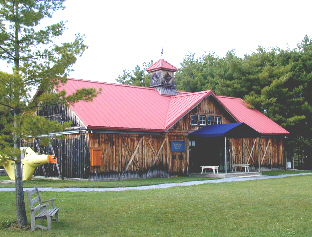 The Lake Champlain Maritime Museum is dedicated to preserving the maritime history and heritage of the Champlain Valley. The site includes boat building, artifact conservation, exhibits, videos and replica vessels manned by sailors in period clothing. The museum is open daily from 10 a.m. to 5 p.m., May – mid October.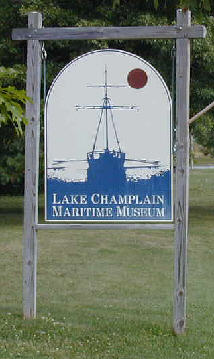 In the Revolutionary War building, they have a Key to Liberty Exhibit. In the building, the complete story of Benedict Arnold's 1776 naval fleet on Lake Champlain is told. It includes ship models, interactive learning stations, historical maps, pictures and videos. One video shows the underwater exploration of a surviving gunboat discovered in 1997 at the bottom of Lake Champlain. The vessel still lies on the bottom of the lake and its exact location remains a secret.
Behind the boat shed, they have a working model of an 18th century blacksmith shop. In the shop, you can watch live demonstrations, including the forging of iron fittings for ships such as the Philadelphia II.
The highlight of any visit to the museum is a tour of the full-sized, 54-foot replica of Benedict Arnold's 1776 gunboat, the Philadelphia II.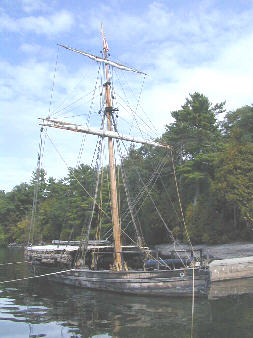 The vessel is rigged, armed and afloat in the museum's North Harbor. A visit often includes a firing demonstration.
The heroism displayed by Benedict Arnold's sailors in 1776 is remembered at the Lake Champlain Museum. The exhibit in the Revolutionary War Building has to be the largest exhibit in the country dedicated primarily to Benedict Arnold and his 1776 naval fleet. Naval Museums at the US Naval War College in Newport, RI and the US Naval Academy in Annapolis hardly mention this part of US naval history. No doubt, if Benedict Arnold had not sold-out to the British at West Point and then spilled American blood by leading British troops near the end of the war, he would be the Navy's first hero instead of John Paul Jones.