CAN'T CARRY THE
WEB IN YOUR CAR?

The Box Set of Revolutionary War Road Trips
present the historical markers and
their locations in book form that is
easily taken on the road.
---
COMPLETE DRIVING DIRECTIONS
to all the historical sites!

MORE MARKERS!

MORE PHOTOS!

BONUS CD-R!
Fasten Your Seat Belts for One-Day Driving Tours that Trace the
American Revolution along America's Most Scenic Highways.
A Revolutionary War Road Trip on ...
US Route 4 (ISBN 1-931373-09-4) traces the British Invasion of 1777 from Canada that ended with surrender at Saratoga. The road trip goes from Castleton, VT to Albany, NY.

US Route 7 (ISBN 1-931373-10-8) traces the development of the first overt military action of the American Revolution – the capture of Fort Ticonderoga. The road trip goes from Pittsfield, MA to Burlington, VT.

US Route 9 (ISBN 1-931373-12-4) parallels the Hudson River and traces the many British attempts to gain control of the river during the Revolutionary War. The road trip goes from Kings Ferry, NY to Saratoga Springs, NY.

US Route 9W (ISBN 1-931373-11-6) passes through the Palisades of New Jersey and the Highlands of New York, skirting the east side of the Catskill Mountains tracing British efforts to divide the American colonies along the Hudson River. The road trip goes from New York City to Kingston, NY.

US Route 202 (ISBN 1-931373-13-2) traces the 1777 British invasion from Chesapeake Bay that ended with the capture of Philadelphia. The road trip goes from Elks Neck, MD to Philadelphia, PA.
Or order the Road Trips individually
(price includes shipping and handling and NYS taxes if applicable) .
You can also order Print-On-Demand copies of the books at
BOOKSURGE, LLC by credit card through their
TOLL FREE number at 1-866-308-6235
or their web site at www.booksurge.com.
---
Reviews: "A solid resource for Revolutionary War buffs ... Trip descriptions are detailed and impressive." -- Forbes Magazine.
"For those who want to relive the Revolution ... complete driving directions to dozens of Revolutionary War sites (some well-known, others obscure) as well as a wealth of historical information, photos, and maps." -- Hudson Valley Magazine.
"Unique, useful and unpretentious ... educational & fun - a labor of love." -- Independent Publisher.
Reader Comments: "I have enjoyed looking through this great travel guide! My sincere compliments to those who put it together. As a history enthusiast who likes to visit the sites of events in the Revolutionary War, I especially appreciate the detailed driving directions, and the thoroughness of the coverage."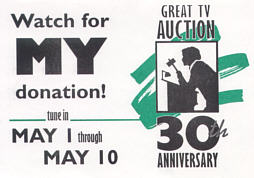 I am doing extensive research on New York State history and found this very informative."
"What a wonderful resource for visitors to our area."
"Great history resource."
"What a treat! Seller is author, and very talented!"
"Fabulous books on Revolutionary War"

---
Cyber Haus has been in business for over eight years.
Cyber Haus is a member of the Chamber of Commerce
and is a

Ebay Member.