---
STURBRIDGE

MASSACHUSETTS
---
The Old Burial Ground

1740 - 1894

Stone wall built in 1794 by
Revolutionary War veterans.

(Sturbridge Marker)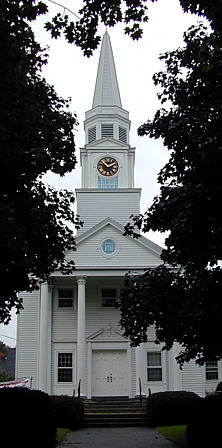 Sturbridge, which was founded in the 1730's, is a small and picturesque town. At the traffic light at the center of town is the Joshua Hyde Library, the Federated Church and the town hall. Across from the library is the Old Burial Ground, a resting place for many Revolutionary War veterans.
Diagonally across the street from the cemetery is the Sturbridge common. During the Revolutionary War, it was the scene of great activity, including militia drills and the collection of military supplies. At the common, a cavalry company was raised and sent to serve with George Washington's Continental Army. Colonel Ebenezer Crafts, who was the founder and keeper of the Publick House, personally raised and equipped the company. The Publick House, which dates back to 1771, is across Route 131 opposite the common. It was a favorite colonial stopping place along the old Boston Post Road.
During colonial times, Crafts personally welcomed guests to the Publick House inn and made sure they were satisfied and comfortable. Today, the inn keeps the past alive.
The Publick House serves a great colonial lunch and a stop here is recommended. The "Luncheon Bill of Fare" includes sausage stuffed mushrooms, autumn squash bisque, beef pot pie and potato and bacon tart. Lunch is served Monday-Saturday from 12-4 PM.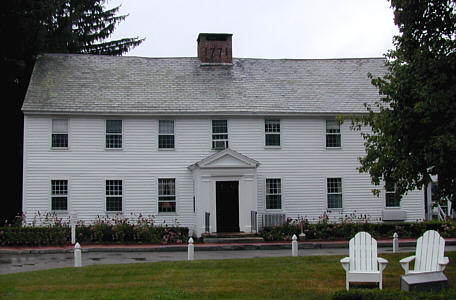 ---
Enroute to Northborough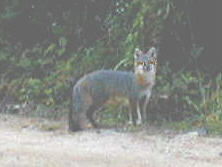 Village Fox -- As you depart Old Sturbridge Village, watch for a glimpse of the fox.
Worcester -- During the occupation of Boston by the British, Worcester was considered a safe distance from the hostilities. Henry Knox reached Worcester about January 28th and was reunited with his wife, Lucy, who he had left here two months earlier.
Shrewsbury -- Shrewsbury is the birthplace of Artemus Ward. He was the highest ranking colonial officer in Boston, prior to Washington's appointment as Commander-in-Chief. Under Washington, Ward was appointed second-in-command but he resented being passed-over. After the British evacuation of Boston, Ward resigned his command and took up politics. He served as a delegate to congress from 1780-1782.
---

Onto Northborough, Massachusetts