---
YORK

SOUTH CAROLINA
---
As indicated by the marker at the center of town, York was a crossroad not only during the Revolutionary War but also during the Civil War.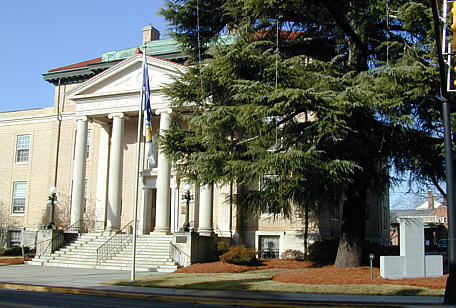 Historic York
Through this intersection originally called Fergus Crossroad have passed:
General Thomas Sumter - the Gamecock

General Daniel Morgan - Hero of Cowpens

Lord Cornwallis - British Commander at Yorktown

Colonel Banastre Tarleton - British Commander at Cowpens

William Gilmore Simms - South Carolina Author and Historian

George Bancroft - American Historian

General Micah Jenkins - C. S. A.

President Jefferson Davis and the Confederate Cabinet in 1865

General & Governor Wade Hampton
This corner has probably witnessed the passing of more historic men than any spot in the up country of South Carolina.
(York Marker)
During the Revolutionary War, York was at the intersection with the road between Charlotte and Augusta and the road between Rutherfordton and Camden. At this intersection was a tavern owned by William and John Fergus, thus giving the intersection the name: Fergus' Crossroads.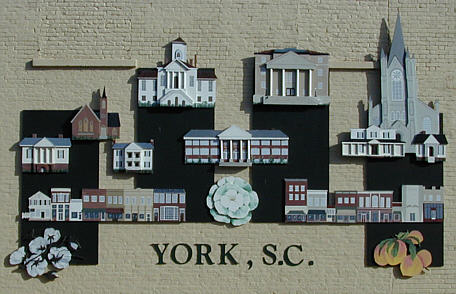 Lunch in York — York is a good spot for lunch on the road trip. The "Pork 'n' More" restaurant is at 11 North Congress Street in downtown York. As one might expect, this restaurant is noted for its down-home cooking.
---