---
A REVOLUTIONARY DAY ALONG, HISTORIC US ROUTE 60

A REVOLUTIONARY WAR ROAD TRIP

TRIP LOG
---

INTRODUCTION: A Revolutionary Day that parallels the end of the British Southern Campaign across Virginia.
Early Morning -- Mile Mark 0.0
UNIVERSITY OF VIRGINIA, Charlottesville, Virginia: Founded by Thomas Jefferson in 1819.

CHARLOTTESVILLE: Raided in June 1781 by Colonel Banastre Tarleton.

MONTICELLO: Thomas Jefferson's "little mountain" home.
Mid Morning — Mile Mark 8.1
ASH LAWN-HIGHLAND: Home of President James Monroe.
Late Morning — Mile Mark 25.2
SCOTTSVILLE: Once a river port on the James River.
Early Afternoon — Mile Mark 80.1
POWHATAN: Once home to Revolutionary War General Charles Scott.
Mid Afternoon — Mile Mark 110.5
RICHMOND: The capital of Virginia beginning in 1780.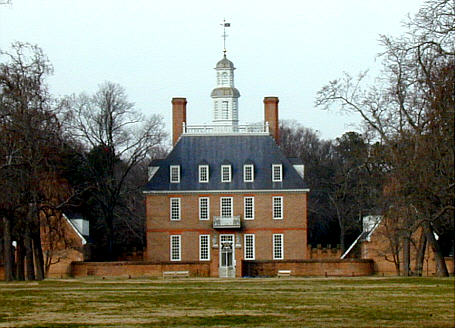 Late Afternoon — Mile Mark 133.1
ST. PETER'S CHURCH: The first church of the First Lady.

COLONIAL WILLIAMSBURG: The restored and reconstructed capital of Virginia from 1699 to 1780.
Early Evening — Mile Mark 169.8
YORKTOWN BATTLEFIELD: The last major battle of the Revolutionary War.
---

Tell us about your Revolutionary Day along US Route 60
Since February 2005,




visits to this Web Page.
Copyright © 2005 by Cyber Haus. All rights reserved.